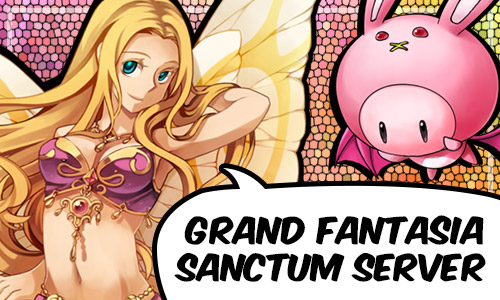 Look at the list of the patch notes at:
http://grandfantasia.aeriagames.com/news/156423/grand-fantasia-sanctum-patch-notes-7-6-2016
Here is the list of patch notes and my thoughts about them.
New Event, Festival of Love
Treasure Map quest update
Deepfathom Guild vs Guild
End of Mother's day event
Runaway system is still off.

---
First off. the Festival of Love.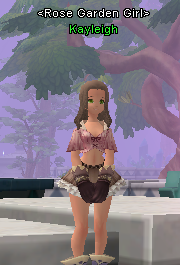 She is in ilya at x290, y79.
The quest you will take is L15. Every Rose Has Its Thorns (REP)
Here is her dialogue. She explains on what to do.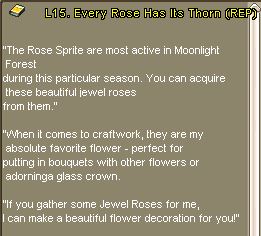 Rewards is Latticed Rose Basket, and Miraculous Rose Box.
Here is what's inside the box.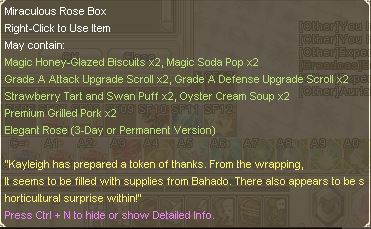 You will need to go to Moonlight forest and collect 3 Rose Jewels from Rose Sprites. They do appear in blue bags.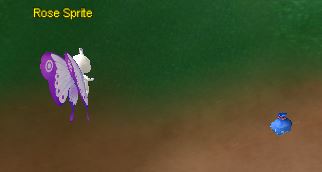 From the looks of it it is a guranteed drop.
Here is how the rose jewel looks
Once you collected 3, go back to ilya and turn them in!
Upon completing the quest you will get a buff for 3 hours that will prevent you from taking the quest.
Now for the rewards.
Talk to Royal Guard Officer Aaron which is alittle bit on the right near the other event NPC.
He's right beside this guard.
You know those Latticed Rose Basket you got? Talk to Aaron, you can trade 3 for that gift box or accept his quest L15 Truth is Beauty for a title!
The quest asks you to collect TEN of those baskets, talk to Sheaana located in Moonlight Forest, Frank located in Kaslow Plains, The Altar of Sands in Steam Mine Mountain, and lastly our Event NPC Kayleigh in Ilya.
Once you did all of that complete the quest to obtain the title
Cupid's Helper.
---